Travel in the Off Season
The busiest time in the Icelandic tourism calendar are the summer months- it is the time with the best weather, and the safest driving conditions. However, due to the popularity of these dates, accommodation and tour companies tend to raise their prices then reduce them in the 'off season'- usually November to March. You may miss out on things like the midnight sun during winter, but you will be able to experience beautiful snowy landscapes, activities like skiing and of course the mystical aurora.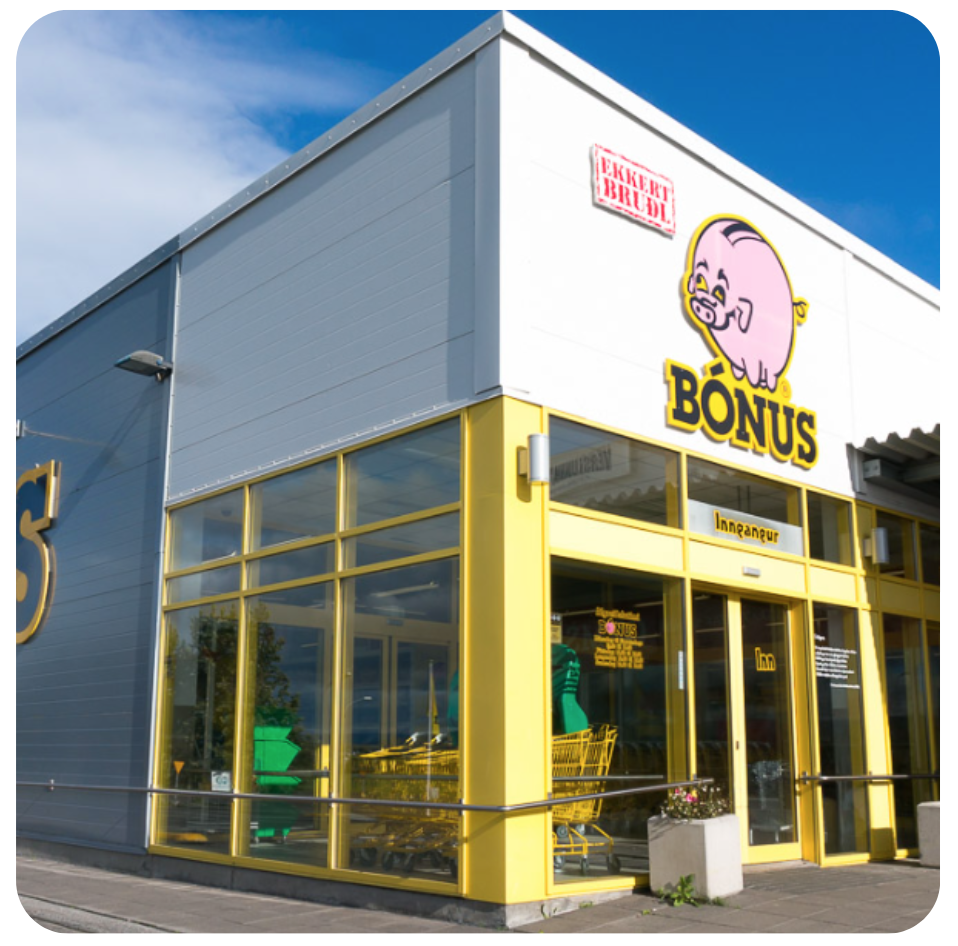 Shop Smart

Groceries are expensive in Iceland- this country is remote and cold, meaning almost all food has to be imported. The place to get the best deals is Bónus- with 30 stores around the country, it's distinctive bright yellow logo and cross-eyed pig mascot is a welcome sight for any traveller on a budget. Kronan is also a good choice for inexpensive food- while a little more expensive than Bónus, they have a wider variety. Just note that supermarkets tend to have shorter opening hours here- usually from 10am-8pm.10/11 and Krambudin are the most convenient stores- they are open later than other grocery shops and are more central, but note you will pay roughly a 50% mark up. Save these for a late-night snack, not your weekly shop.
Stop at Duty Free
Alcohol is highly regulated in Iceland- in fact, beer was illegal here until 1989! Nowadays, you can only buy alcohol in government-licensed stores called Vínbúðin, and it is taxed by percentage. So buying a case of beer won't set you back too much, but a litre bottle of spirits will cost an eye-watering €60. To avoid this, buy in the Icelandic duty free after you land- where the same bottle will cost about €20.

Think Happy Hour
If you want to go out to drink, Happy Hours are your best bet. They normally slash the price of drinking in half and are popular with tourists and Icelanders alike, making it a great place to meet people. If you want a good place to start the night, our Loft hostel offers a beautiful rooftop bar and happy hour from 4pm till 8pm. Alternately, check out Appy Hour- created by the Reykjavik Grapevine, which compiles all the Happy Hours in Reykjavík.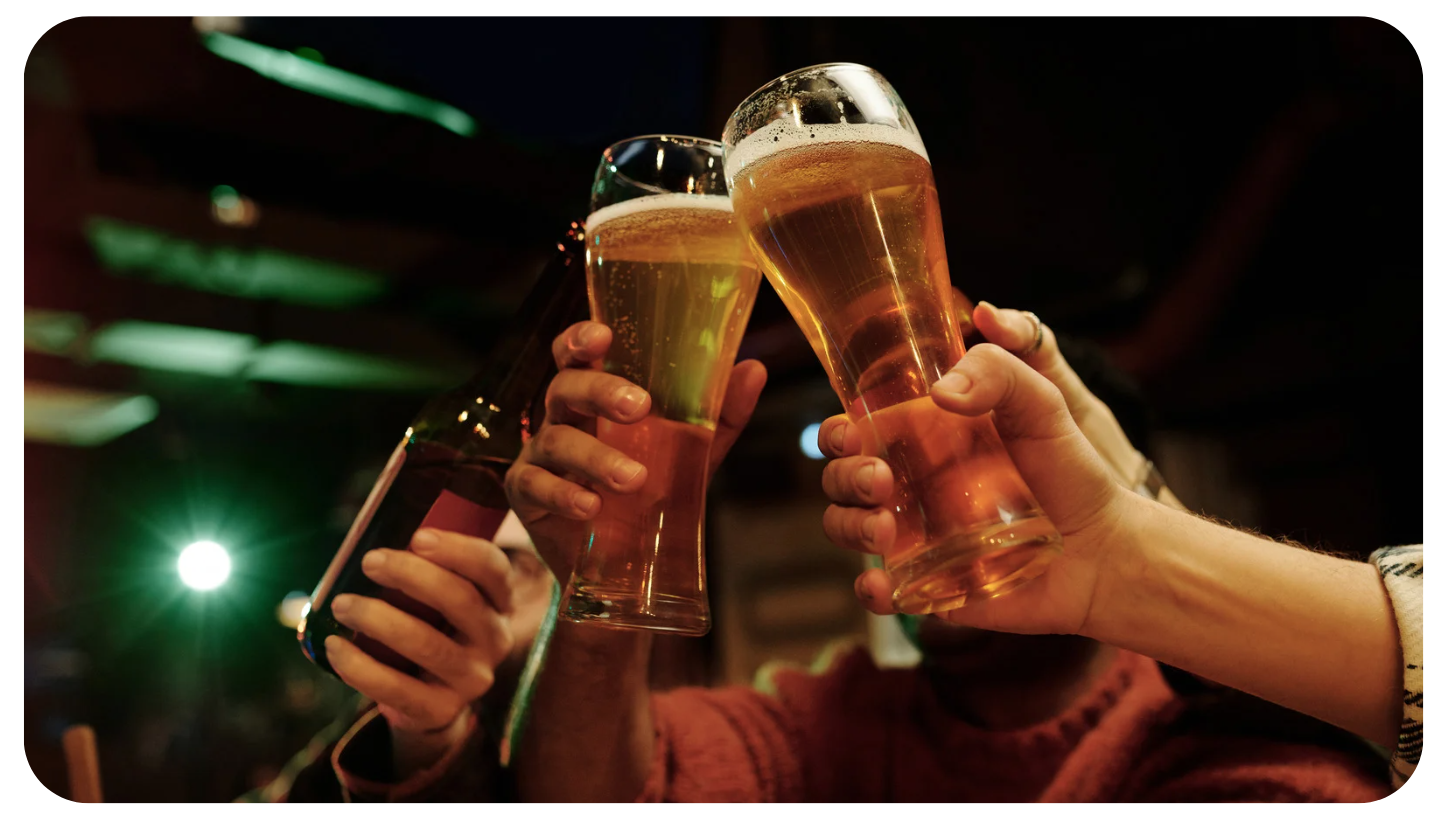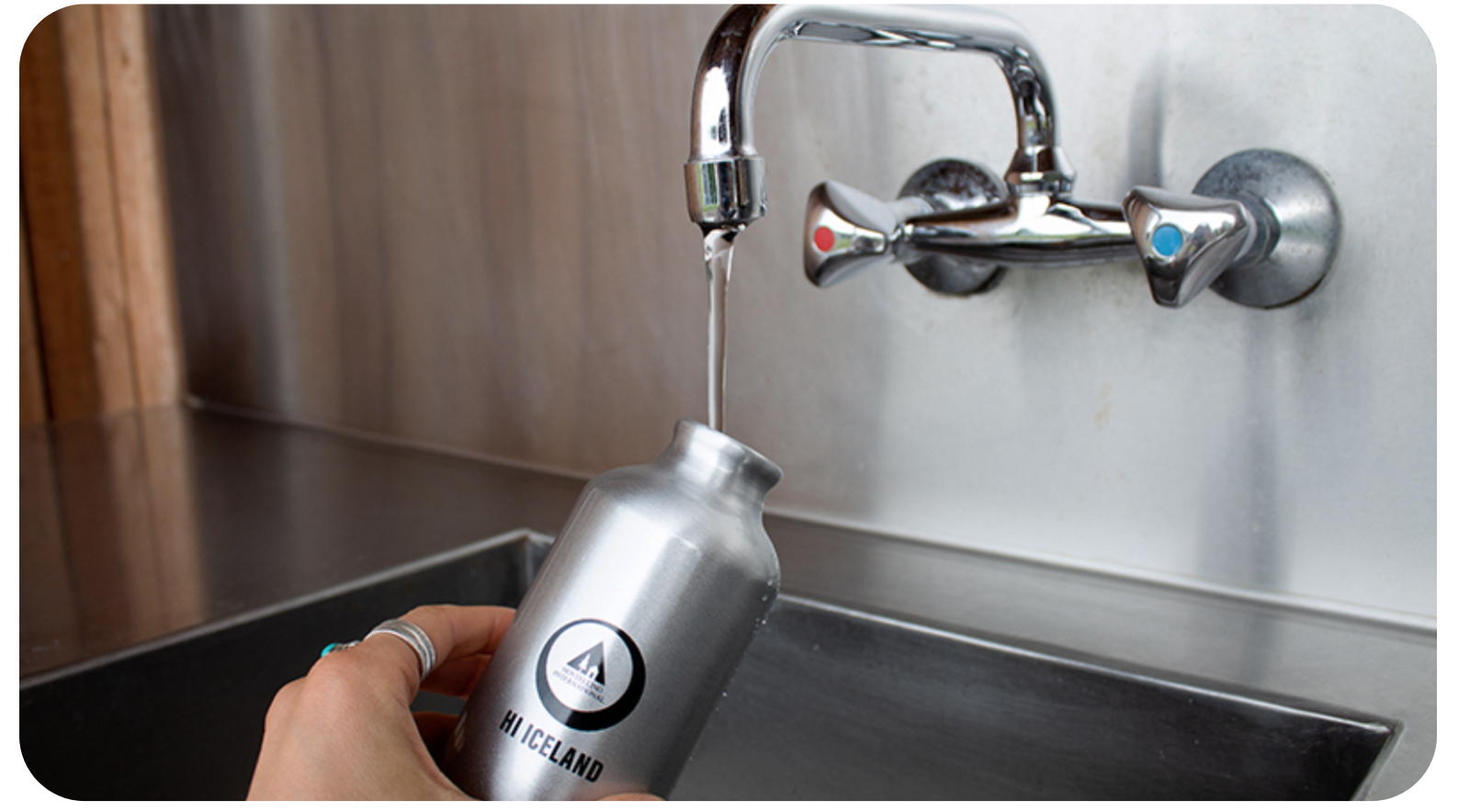 Drink Tap Water
Icelandic tap water is the cleanest and most delicious in the world. Don't believe us? Ask the experts! You may see bottled water sold in supermarkets, but it is the exact same stuff as out the tap. Save money and the environment by bringing a refillable water bottle and enjoying the untreated tap water.
Use Public Transport
Car rentals can be painfully expensive when combined with gas prices. While Iceland famously has no trains, it does have a decent bus network, especially in Reykjavík. Strætó is the main operator here, with buses in the capital running from 7am till 11pm. They also operate countryside buses, but note that these vary dependant on the time of year. Check out their website for prices and timetables here. To save a lot of money on your journey in, skip the taxi queue and use the flybus.

Rideshare
Ridesharing and carpooling are becoming increasingly popular in Iceland. Many of our hostels have boards where you can request a ride or advertise that you are sharing a ride- this way you can split the gas prices and make new friends. You can also find rides through the website Samferda or Facebook groups.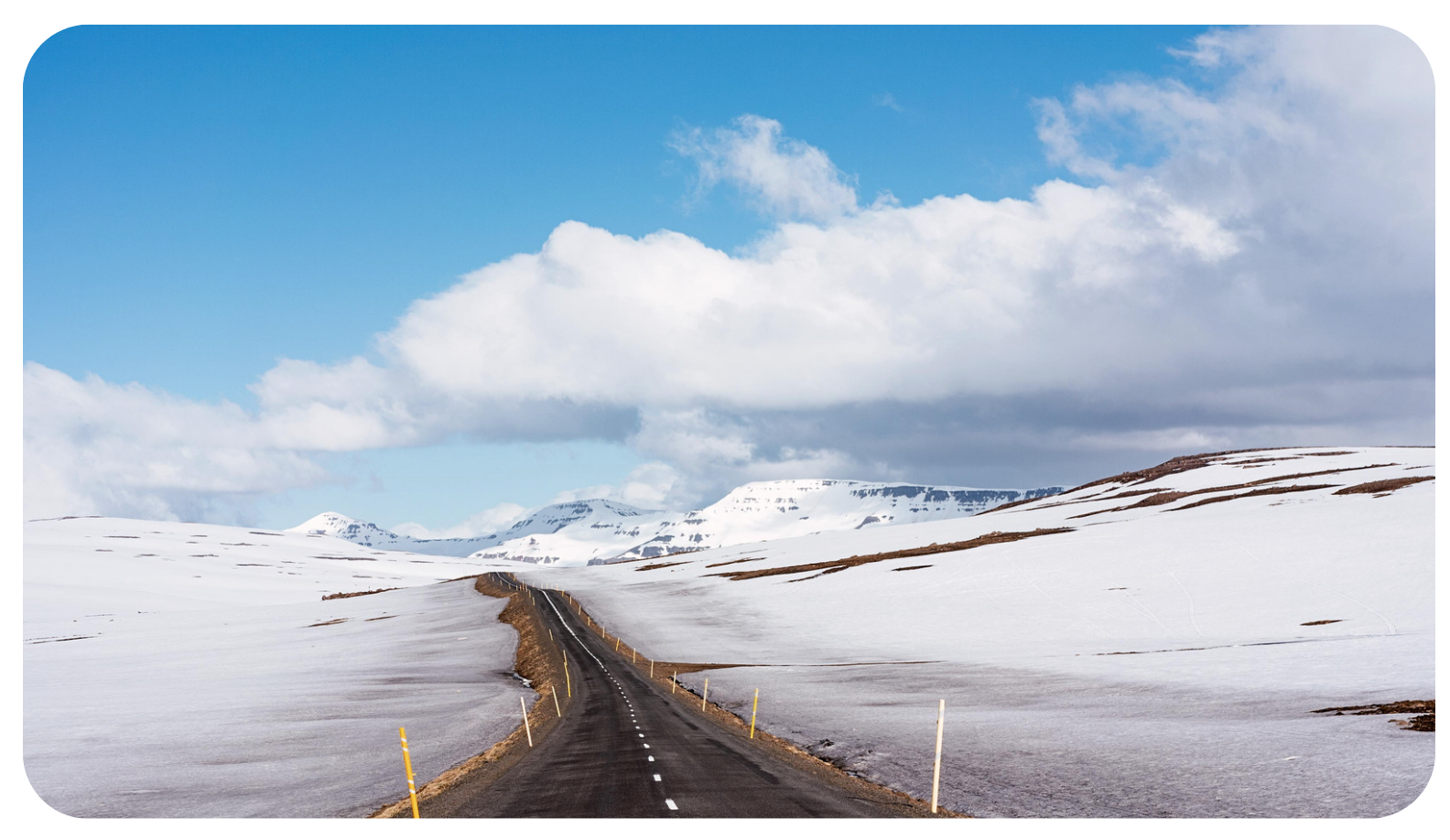 Shop Second Hand
If you forget to bring something, first check the second hand shops to see if you can find a replacement there. The Red Cross is the main branch here with many stores in Reykjavík, but you'll be able to find vintage clothing, used books and antique shops too. With the fashion industry responsible for 8% of global emissions, It's better for the environment and your wallet.
Go to a Public Pool
The Blue Lagoon, while iconic, has a hefty price tag to go with it. For a cheaper alternative, visit one of Reykjavík's city pools. They normally have a swimming pool, hot tubs and steam rooms, and are the perfect place to relax after a long day of sightseeing.
Consider What you Really Want to do
Chances are you won't see everything on your first trip to Iceland, even though you'll really want to. There is simply too much to see! Think about what you want to prioritise doing, and don't fall into the trap of "overplanning"- chances are even if you plan everything down to the minute, you will still want to pull over and admire the scenery, or get distracted in a cosy folk museum. Allow yourself plenty of time to relax, and you'll save money too as you won't be rushing constantly.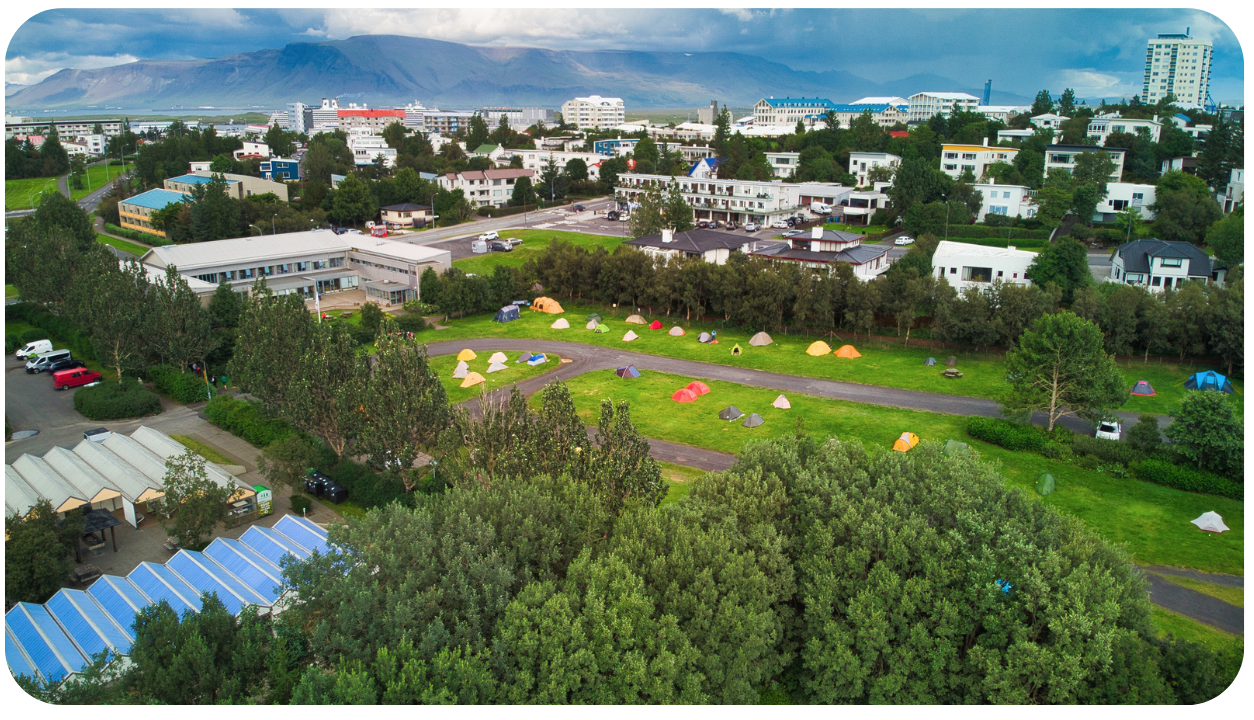 Stay In a Hostel or Camp!
We're biased here, but it's proven that hostelling can save you serious money- not only are they cheaper than hotels, but all of our hostels come with fully-equipped kitchens meaning you can save on meals by cooking for yourself. Hostels are also the best way to meet people, buddy up and split costs. If you want to take a road trip? Go half on the gas money. Want to grab a drink? Plenty of bars offer a 2 for 1. You can also rent camping gear, meaning you don't have to pay for the cost of buying it, then bringing it on the plane.
If you want to save even more money, enquire with us about a Hostelling International membership, which unlocks discounts on all HI Hostels worldwide.