Is it too early to start talking about Christmas? Probably, but it's good to have something to look forward to so we'll tell you about the traditions, culture and food of an Icelandic Xmas, as well as what you can do on your December visit here.
December is the darkest time of the year in Iceland, with about 4 hours of sunlight a day. Luckily the beautiful Christmas lights and snow make up for this, and this is also the time of year where the northern lights colour the sky with their green and purple streaks. This makes Iceland the perfect place to spend the holiday season, and prices also tend to be a little more affordable as it is considered 'the low season'.
While Iceland shares many traditions with the rest of the world, here are some things unique to the country:
The Yule Lads
Most countries only have one Santa, but Iceland has thirteen of them- also known as the Yule Lads. Once known as evil trolls who steal and play tricks on people, they have had somewhat of a change of heart in the last century. From December 12th, kids will leave a shoe on their windowsill- if the child has been good they will leave a small present every night, but if they haven't they will leave a potato instead.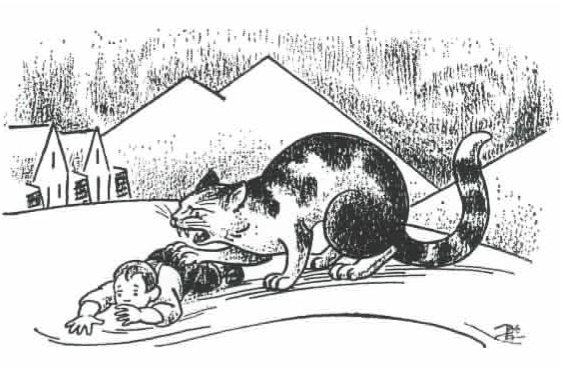 There is also the mother of the lads Grýla, her husband Leppalúði, and their cat Jólakötturinn- the Christmas cat. Grýla is said to abduct and eat kids if they do not behave, a useful fact for parents to get their children into bed on Christmas. The Christmas cat also likes to eat people, unless they receive a new piece of clothing before Yuletide. Why Jólakötturinn is so fashion conscious nobody knows, but it's a great excuse for a new outfit.
Book gifting
Jólabókaflóð- the 'Christmas flood of books'- is a tradition that dates back to World War 2, when paper was one of the few non-rationed luxuries. This meant that printing was affordable and books became one of the few gifts families could exchange during the festive season. Iceland is one of the most well-read countries in the world, so it is very common to receive literature on Christmas Eve.
Christmas Eve
The 24th of December is the most important day of Christmas in Iceland. Many Icelanders will go visit the graves of family and light a candle for them during the day. The national radio announces the start of Christmas on the dot at 6pm, and families will go around to wish their loved ones a Merry Christmas. Everyone then sits down for a big dinner together, featuring traditional Icelandic food.
Icelandic Christmas Food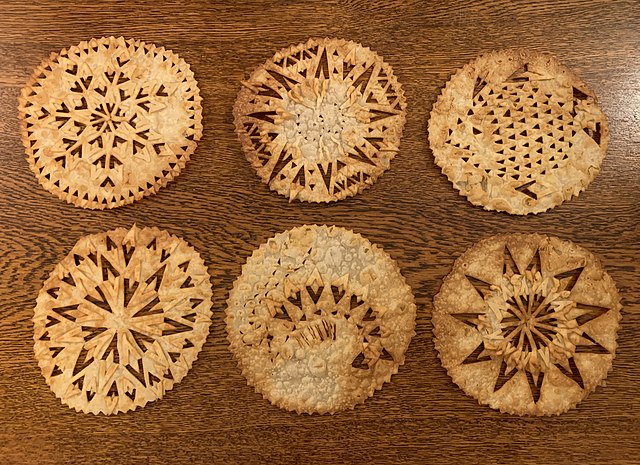 A traditional Christmas dinner normally consists of ham, smoked lamb or ptarmigan (a kind of grouse) served with vegetables, potatoes and gravy. Ham is normally the pick for Christmas Eve, but Hangikjöt- smoked lamb- is more likely to be served on Christmas day.
Laufabrauð or 'leaf bread' is a thin, crispy flatbread, decorated with leaf-like patterns and fried in hot fat or oil. These are typically made as a family activity, but you can buy them pre-made from the supermarket too.
Families also like to make Christmas cookies- jólasmákökur- to celebrate the holidays. There are many styles, but the most popular are Piparkökur (gingerbread), Mömmukökur (gingerbread with white icing and Hálfmánar (jam wrapped in cookie dough).
What to do in Iceland during winter?
While it may be cold outside, this leads to some amazing opportunities that you can only do during winter.
Glacier hiking is one of the most popular things to do during winter, and can be combined with visiting the ice caves that form in them during summer, then freeze during winter.You can also tour the glaciers by snow mobile, making for a thrilling, speedy experience.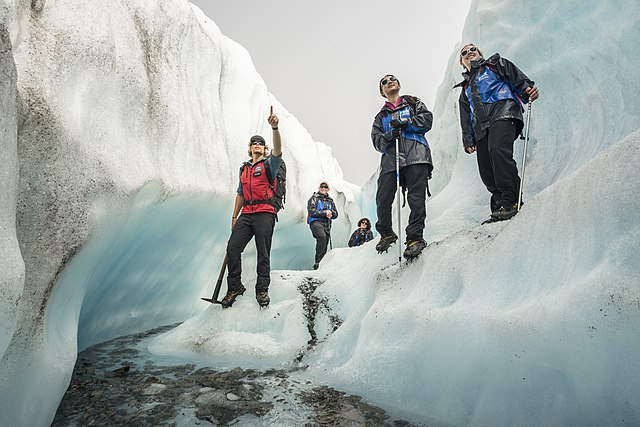 While whales mostly migrate away from Iceland during the winter, many species stay in the fjords all year round. During winter, Orcas return to the bay of Grundarfjörður in Snæfellsness, making for a rare chance to see the killer whales in Europe.
The winter also makes for a great opportunity to immerse yourself in Icelandic bathing culture, with the hot springs being even more satisfying in the cold. The Blue Lagoon is Iceland's most famous hot spring attraction, but the new Sky Lagoon in Reykjavík has grown in popularity and the city has many public pools at reasonable prices.
To see what else is on offer and book directly with us, check out our Tourdesk.
Where should I stay for a Christmas getaway in Iceland?
Reykjavík- Our Loft hostel is right in the centre of it all, a short walk from Ingólfstorg Square with it's seasonal ice rink as well Hallgrímskirkja cathedral and Harpa. Harpa offers many Christmas-themed concerts and events, and the walk up to Hallgrímskirkja is particularly beautiful when the lights are put up.
Dalur hostel is also in Reykjavík, next to Laugardalur- the perfect place to play in the snow and watch the Northern Lights.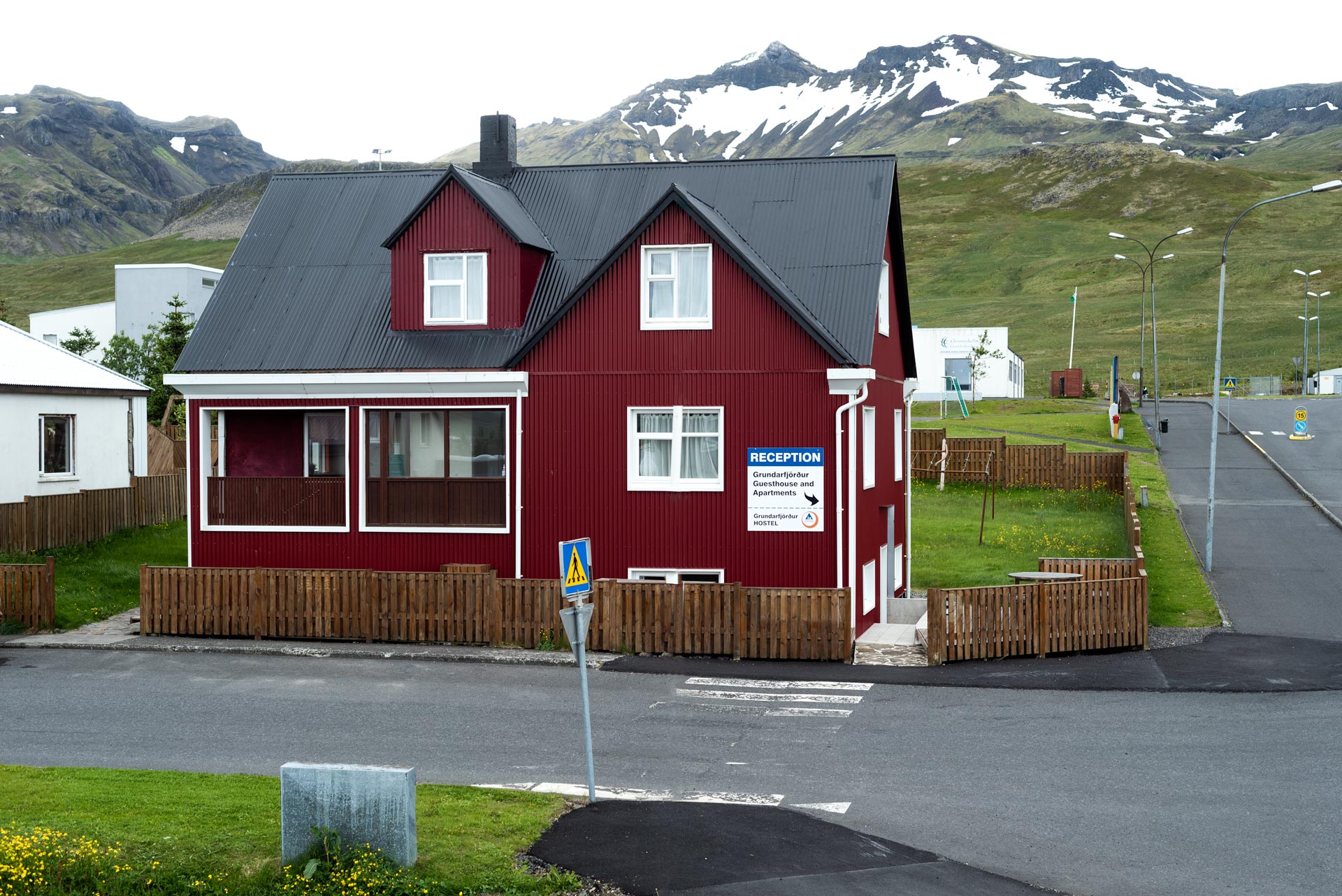 We mentioned before that Grundarfjörður is the place to spot orcas, and our hostel is a short walk from the harbour. The town is set in a beautiful landscape, with Kirkjufell mountain as it's neighbour.
For winter activities the best places to be are Vagnsstaðir and Skyrhúsið, breathing distance from Iceland's biggest glacier Vatnajökull. Here you can hang out by the glacier lagoon and spot seals, or go on one of the many glacier tours in the area. They are also perfectly isolated, making for the best spots to see the aurora.